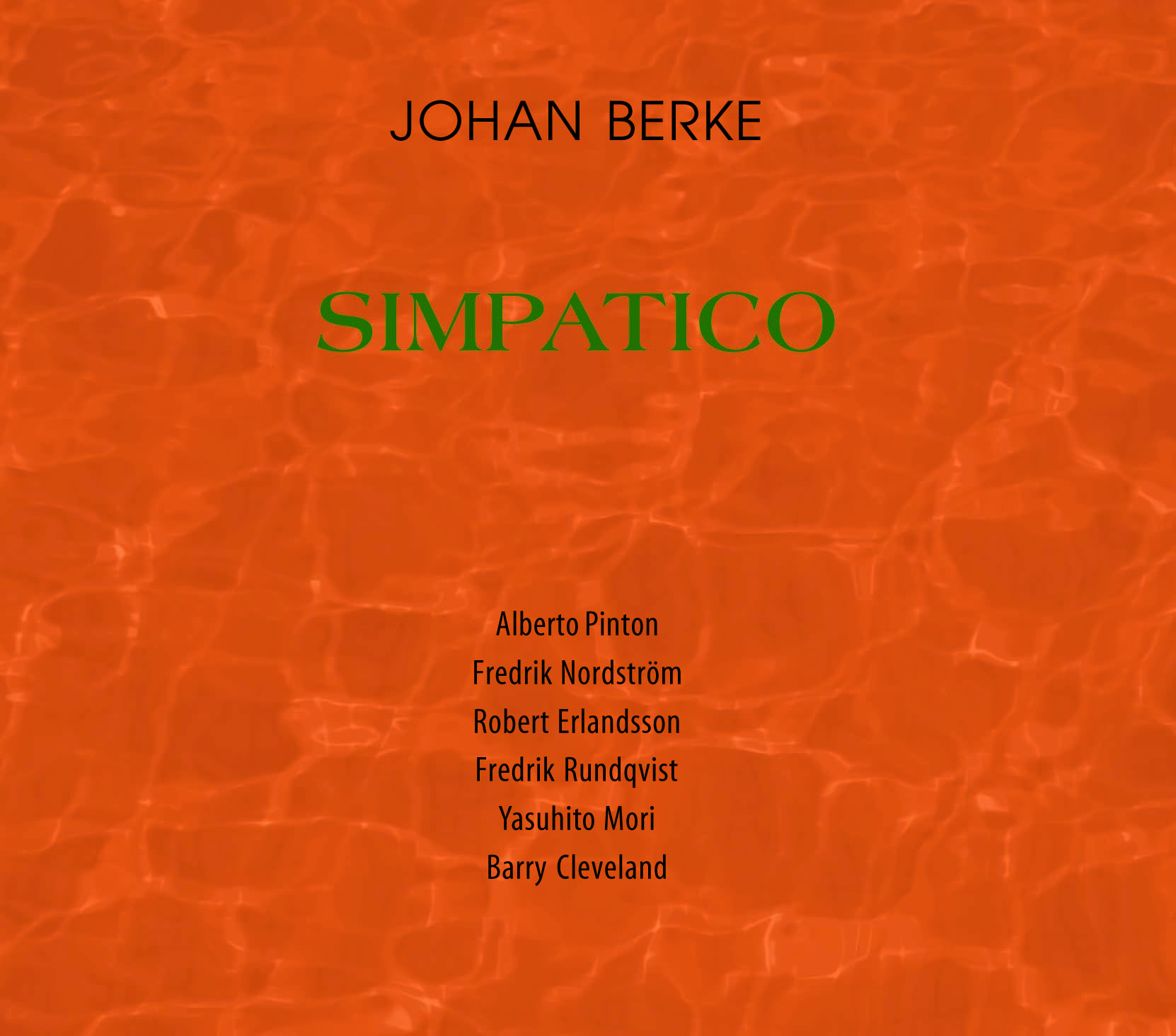 The ninth release from Johan Berke Upstairs Five comprises original compositions by the Swedish guitarist recorded during September 2016. SIMPATICO showcases acclaimed reed man Alberto Pinton (Kenny Wheeler, Joe Lovano, Peter Erskine), appearing for the first time with Upstairs Five! Saxophonist Fredrik Nordström (Gerald Cleaver, Palle Danielsson, Bobo Stenson), whose highly imaginative playing graced 2015's Summer Ghosts, flanks Pinton. Bassist Robert Erlandsson also joins the band for the first time, coalescing beautifully with original drummer Fredrik Rundqvist into a subtly nuanced yet powerful rhythm section.

SIMPATICO's defining pieces are the lengthy "Mola Mola" and "Seen From Above," derived from Berke's signature compositional modus operandi: Fragmented large forms with dramatic shifts in mood, featuring a blend of electric and acoustic guitars interspersed with electronic treatments and other textural elements.



Sound designer and guitarist Barry Cleveland, a longtime Berke collaborator, provides a dramatic soundscape in the final section of "Seen From Above." A long life's journey preparing for its final landing… The piece is dedicated to legendary bassist and composer Charlie Haden, who passed away in 2014.

Another frequent collaborator, Yasuhito Mori, contributes voice to "Short, but Sweet no 28 (Oyatsu no jikan)," dramatically reading the names of sweets and pastries one might encounter during Oyatsu, the traditional Japanese afternoon coffee break.

With the exception of the above and Berke's solo guitar piece, "Short, but Sweet no 22," the remaining tunes fall more squarely into traditional jazz territory, partly because the project began with extensive jamming. As a result the arrangements are relatively straightforward and features long improvisations, primarily by Pinton and Nordström.

SIMPATICO represents a current snapshot of Johan Berke's ongoing journey as a composer working in several styles, and the extraordinary musicians who perform his material as Johan Berke Upstairs Five



The line-up on this recording contains
Fredrik Nordström Tenor & Alto Saxophone
Alberto Pinton Baritone & Alto Saxophone, Bb-Clarinet, Bass Clarinet
Johan Berke Electric & Acoustic Guitars, Electronics
Robert Erlandsson Bass
Fredrik Rundqvist Drums
with special guests:
Barry Cleveland Soundscape on track 8
Yasuhito Mori Voice on track 6.