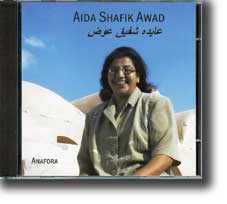 A very special recording from Arabic Egypt, where the female singer Aida Shafik Awad and her working mates Martha Netay and Hanan Mahros sings Christian Coptic hymns from the area Qoussia in upper Egypt. All is recorded in Cairo, Egypt.





You need Real Audio to listen to this file:
Aida Shafik Awad: from "The best gift"

Listen to all GASON CDs on the air 24h at:
Gas ON with GASON CDs