2CDs, single price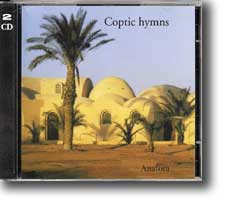 A unique recording from Arabic Egypt, where Deacon Ayyad Naguib and Girgis Habib sings Christian Coptic hymns used during Advent, Christmas, Lent, Passion and Ressurection. A full Coptic Mass is also included on this DOUBLE CD. All is recorded in Cairo, Egypt.





You need Real Audio to listen to this file:
Deacon Ayyad Naguib: from "Coptic Mass"

Listen to all GASON CDs on the air 24h at:
Gas ON with GASON CDs