I felt like being surrounded by an echoe of George Harrison´s kharma on the market square of New Dehli, eating very sweet korma and fruit nan, drinking Cobra beer on a hot night... And then it suddenly stopped! (Will it be a fading song?) I didn´t get much of the lyrics. Who is singing? Some indian drummer? A bungy jump kind of tune that quickly gets stuck in the ear. But it doesn´t sound much like Sforzando. That nice ensemble normally has a much stickier roughness, specially from lead singer Quincy. Anyhow I like it.

This is the new studio album with this energetic Australian worldfolkrock band!

Meanwhile, visit the Sforzando homepage.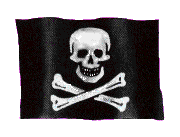 You need Real Audio to listen to this file:
Sforzando: Two sisters


Order CDs directly from GASON: Our Full Catalogue
Listen to all GASON CDs on the air 24h at:
Gas ON with GASON CDs